Robertsdale Location
Dr. Jessica Robinson DMD
Dr. Michael Nebrig DMD
22645 Highway 59 South
251-621-1370
E-mail: [email protected]
Smile! You're in good hands.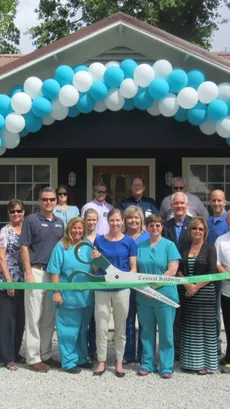 We would like to welcome you to our office. We take great satisfaction in helping you maintain optimal oral health. Our practice is devoted to comprehensive and preventive patient care.
Throughout our website, you will find an abundance of information about our practice, procedures we provide, and dentistry in general. Please explore and learn as much about dentistry and our services as you desire. We believe our patients should have as much information as possible in order to make important, informed decisions regarding their oral health and treatment options.
Our patients are our most important asset, and we strive to develop long-lasting, trusting relationships with all of our patients. Your referrals are welcome and appreciated. We look forward to seeing you!
Our dentist provides the following services: Providing a Six Month Smile, Clear Correct, Dental Veneers, Deep Teeth Cleaning, Composite Fillings, Cosmetic Dentistry, Root Canals, Implants, Dentures, Flex Partials, Porcelain Crowns, Zoom Whitening, Botox and Tooth Extractions, and help with pain from Toothaches.